Get the Best in Gaithersburg Plumbing Service!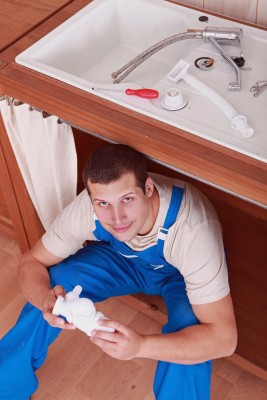 On your quest to find a Gaithersburg plumbing service you will come across several claims about service and quality as well as some about community involvement and even contractor education. These are all great points to compare services on, but do any of these things really set one plumber apart from another? Not really. What does is a commitment to honesty.
As unfortunate as it is, other plumbers believe that there is a gray area when it comes to the truth and that there are some things that a customer doesn't need to know about. We think that these shady practices are not only bad for the individual customer but for the industry as a whole. There is no gray area in our service. Our plumbers are honest and upfront even when the news isn't good. There is no point in sugar coating an issue that is going to have to be dealt with. We'll give you all the possible solutions and our honest opinion on which one will be the best for you.

Of course, we'll be happy to tell you all about our plumbers quality service, unmatched dependability, emergency plumbing repair service, satisfaction guarantee and the trusting relationship we hope to build with you. This is how our plumbers can help you on your quest:
---
Quality
All of our Gaithersburg plumbing contractors are licensed by the State of Maryland and fully insured. They deliver high-quality installation on the best new replacement parts in the area and do so quickly.
---
Unmatched Availability
We offer 24/7 service for plumbing emergencies. If you have an issue at 1:30 am, we'll be there for you. Put us on your contact list, so we're only a few taps away.
---
Experience
Every plumber on our staff has logged at least 750 hours of on-the-job training under a master plumber and has attained a journeyman or master's plumbing license. They also have completed at least 32 hours of concentrated backflow certification training.
---
Service
Our plumbers high-quality service starts from the moment you dial the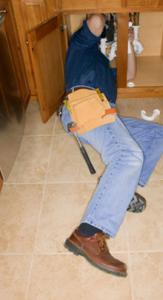 phone or send us an email. We are prompt and courteous with same-day service guaranteed if you contact us before noon Monday through Friday. The staff at our Gaithersburg plumbing location can quickly diagnose and repair 90 percent of plumbing problems on the spot. If there is a need for our plumbers to run back to the shop for a part or tool, we'll let you know what we're doing, and how long it will take.
---
Trust
Like we said before, there is no gray area with us. We are going to tell it like it is and offer you the best service choices available. Our plumbers also won't start work until you have a written estimate that details all the work we will be doing. There are no surprise fees, no added charges, no oops we forgot to tell you. If it isn't on the original estimate or an amended service form, you won't be charged for it. No excuses – we aren't going to back door you for anything.
---
Call Your New Plumber in Gaithersburg Today
Plumbing problems can be stressful to deal with, which is why we take every opportunity to make the process as painless as possible. With the help of our friendly call staff, smart scheduling, talented technicians, and the best equipment in the industry, we think you'll be pleasantly surprised by just how easily we can put your plumbing problems to rest. Call or email us today to speak with a real live plumber in Gaithersburg, or to get a service scheduled.